Joseph Phibbs: Missa Brevis vocal score now published
(June 2016)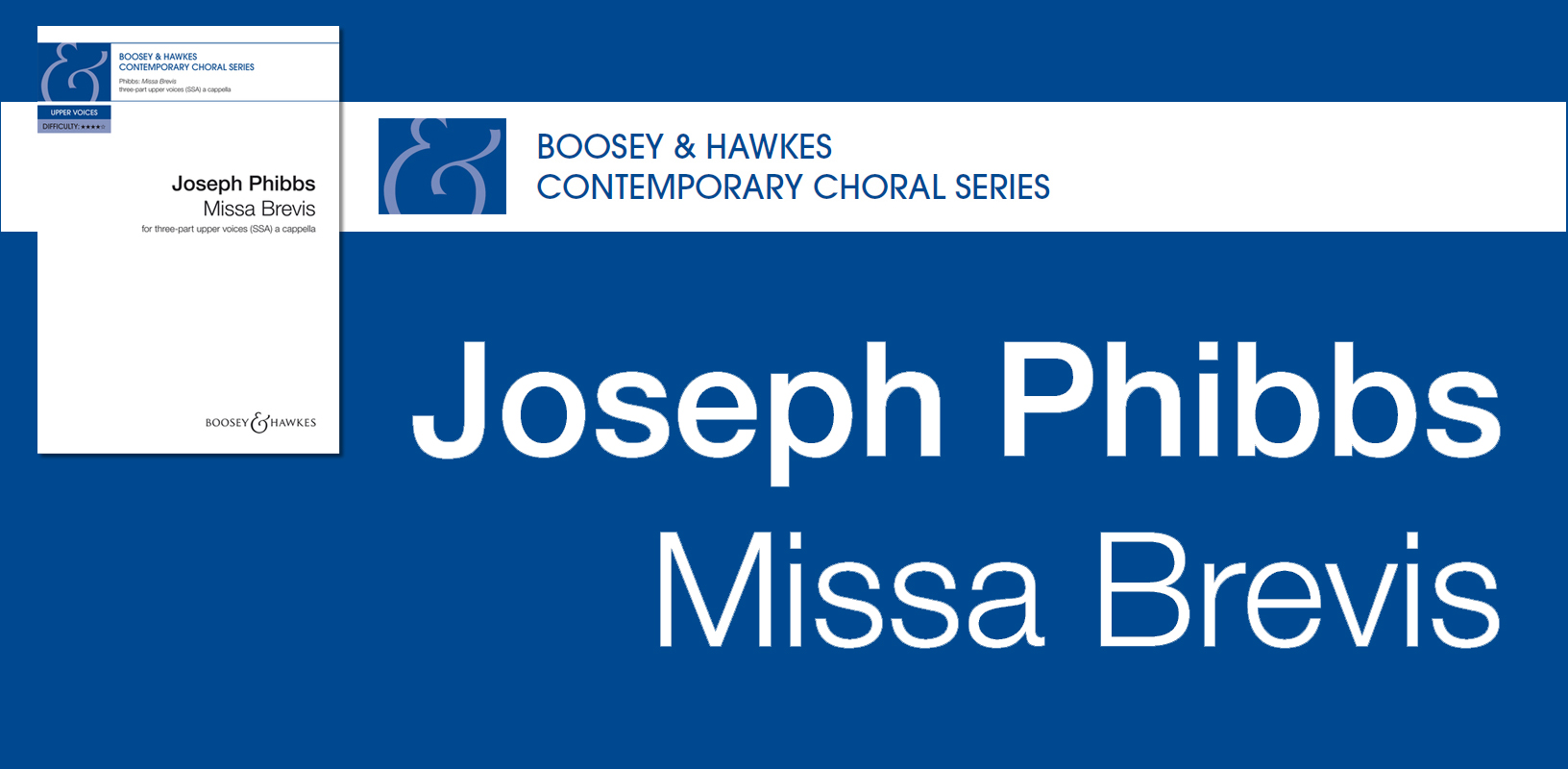 Following its recent premiere in Wells Cathedral, this attractive new work for upper voices is available to order now.
Filling a gap in the repertoire, Joseph Phibbs's Missa Brevis is written for unaccompanied upper voices in three parts. It offers some rhythmic challenge and the texture is largely polyphonic with points of imitation and shorter homophonic phrases. The interplay between the three parts adds to the enjoyment of ensemble singing and is immediately engaging for audiences and congregations alike.

This setting of the Ordinary of the Latin Mass (without Credo) began as in introit in 2009. The Gloria and Agnus Dei followed due to a commission from a children's choir in Indonesia (evidence of which may be perceived in some of the work's Eastern harmonic overtones). The Mass was completed in 2015 and premiered in Wells Cathedral in May 2016.


Joseph Phibbs
Joseph Phibbs was born in London and studied at The Purcell School, King's College London, and Cornell University. His teachers have included Param Vir, Sir Harrison Birtwistle, and Steven Stucky and his works have been performed by leading ensembles and orchestras including the London Sinfonietta, BBC Symphony Orchestra (Last Night of the Proms), Belcea Quartet, and London Symphony Orchestra.
> Further information on Work: Missa Brevis
> Further information on Missa Brevis

Boosey & Hawkes Composer News