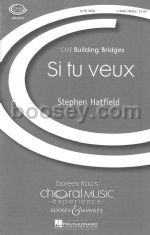 Instrumentation: SA, Piano
With text written by a first level French-immersion student in Toronto, Canada, this melody is the perfect way to showcase your choir's tone and phrasing. Based on the interaction of the five senses, this is a great text for analysis as welll.
There are currently no reviews for this product.
Tell us what you think