Music About Climate Change and Nature
(April 2021)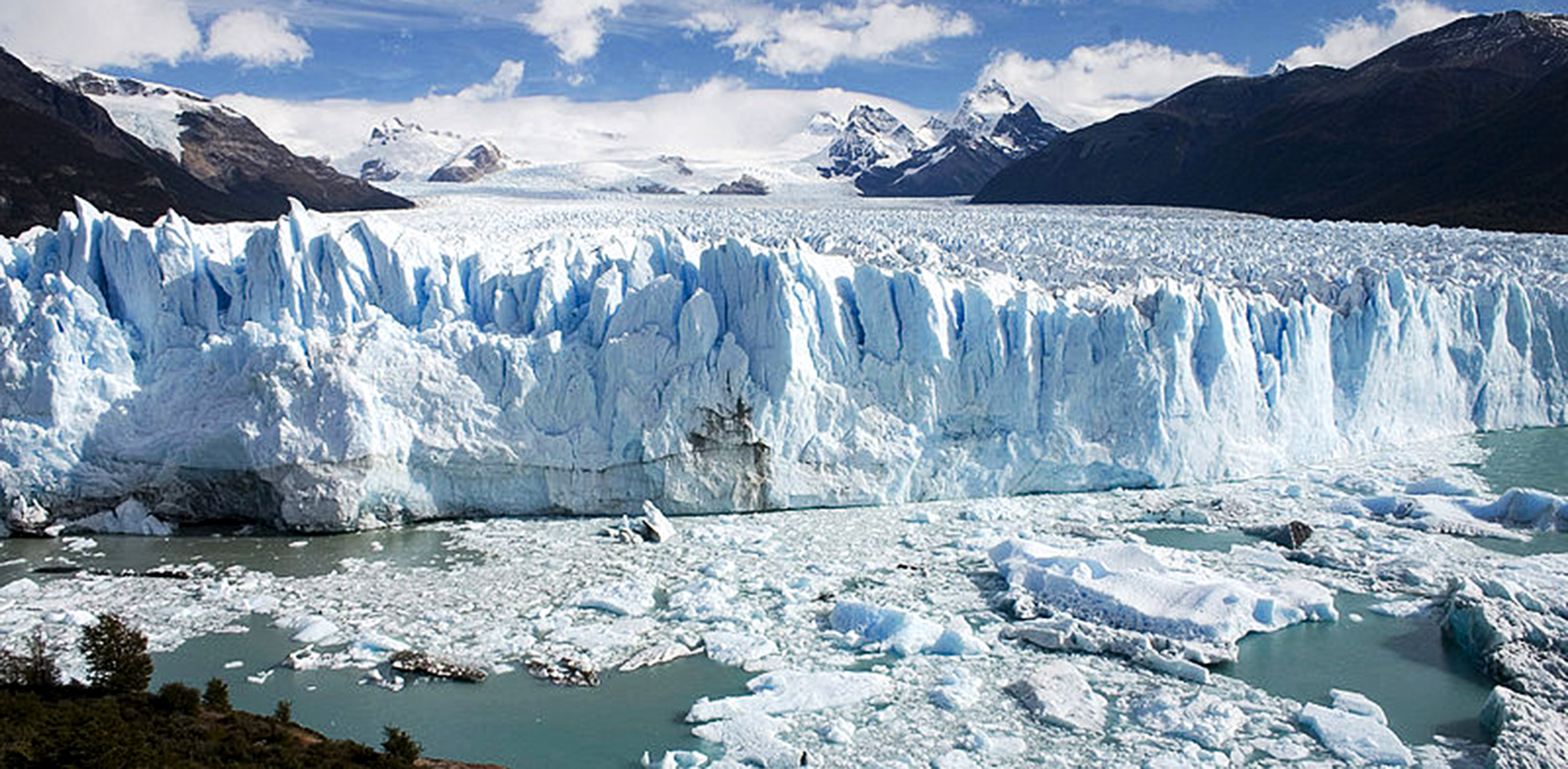 Explore works for ensemble and orchestra written on the topic of climate change, nature, and the environment.
Global conversations about climate change have prompted many contemporary composers to create music inspired by this immense topic. The Boosey & Hawkes catalog is filled with works that meditate on humanity's relationship to nature and communicate a range of ideas, from deep reverence to a sense of urgency.
Composer Sean Shepherd has taken the task to heart, writing a pair of works that will be presented together at the Cabrillo Festival in August: Melt, a lament on the disappearance of the world's glaciers, and its newly completed sequel, Sprout, a hopeful reflection on the resilience of forests after wildfire.
Read more about environment-themed works below, and celebrate Earth Day with us by listening to our Spotify playlist.
1. Sean Shepherd, Melt for orchestra
Shepherd writes: "Melt is, plainly and simply, a lament, from no more than a powerless bystander." The piece mourns the gradual but imminent loss of glaciers around the world, expressed through a musical depiction of melting, chaos, and reformation in an altered form.
> Listen
2. Olga Neuwirth, Un posto nell'acqua for ensemble
Un posto nell'acqua (A Place in the Water) demonstrates Neuwirth's fascination with the sea. Inspired by Herman Melville, Neuwirth explores the idea of the "placelessness" of the sea: "It is always the spaces in between that fascinate me, those zones in which unambiguity dissolves and the diffuse spreads."
3. Sebastian Currier, RE-FORMATION for chorus and orchestra
Currier engages deeply with climate change in several of his works, from Next Atlantis for string orchestra to his opera-in-progress about climate activism. RE-FORMATION, named one of the "Best Classical Performances of 2017" and called "harrowingly effective" by The New York Times, places concerns about the planet within multiple centuries of context, broadening our understanding of our present-day predicament.
> Watch
4. Steven Mackey, Urban Ocean for orchestra
This 11-minute concert opener represents the delicate and dynamic balance required between wildlife and humanity, contrasting the mysterious, deep, vast, and powerful seas with the bright, bustling, and bittersweet world of people.
> Listen
5. Lera Auerbach, Arctica. Symphony No. 4 for piano, choir and orchestra
In 2019, Auerbach collaborated with National Geographic and The Kennedy Center to create a piece that captured the personal transformative experience of journeying to the Arctic. The resulting score depicts the visceral sounds of the landscape with drums made of ice, water drops, and a choir singing in Inuit languages.
> Watch
6. Brett Dean, Pastoral Symphony for chamber orchestra
In his Pastoral Symphony, Dean celebrates the sound of nature around him in Australia, especially the singing of birds. But the music also considers the millions of hectares of deforestation in the area, even going so far as to audibly depict a tree being chopped down. Dean writes, "This work is about glorious birdsong … and the soulless noise that we're left with when they're all gone."
> Listen
> Watch Deutsche Welle's mini documentary on this piece
7. Andrzej Panufnik, Arbor Cosmica for 12 strings
This intense, evocative work for string ensemble conveys the idea of "soul-projections" emanated by trees. Arbor Cosmica is written as 12 powerful evocations, with a tree-like structure that unfolds organically with representations of roots and cellular growth.
> Listen
8. Elena Kats-Chernin, Symphonia Eluvium for chorus and orchestra
Written in response to the devastation of the 2011 Queensland floods caused by record-breaking weather conditions, Symphonia Eluvium captures the emotional turbulence and noise of the disaster, and reflects optimistically towards rebuilding in the aftermath.
> Watch
9. Peter Maxwell Davies, Farewell to Stromness for string orchestra
Maxwell Davies's now-ubiquitous tune, arranged here for string orchestra, was originally written as part of The Yellow Cake Revue, a protest piece against uranium mining in the Orkney Islands. The title refers to the town of Stromness, nearby the center of the mine that would have been constructed.
> Listen
10. Ralph Vaughan Williams, Sinfonia Antartica for soprano, chorus, and orchestra
Vaughan Williams, whose 150th anniversary is celebrated in 2022, is deeply tied to the nature scenes he so frequently depicted in his music. Sinfonia Antartica (drawn from the score for the film Scott of the Antarctic) evokes the sparse beauty and grandeur of the landscape with a large orchestra and percussion section—including famously a wind machine.
> Listen
11. John Adams, El Dorado for orchestra
Adams's call for responsibility towards the planet is manifested in this orchestral diptych that casts contrasting visions of the world: "A Dream of Gold," a tormented landscape subject to mindless, all-consuming human abuse; and "Soledades" ("solitudes"), a melancholic landscape entirely without the human footprint.
> Listen
12. David T. Little, Valuable Natural Resources for sinfonietta
Known for turning to political themes in his work, Little dives into the history of child labor in American coalmines during the early 1900s in this work for small orchestra. It stands as a statement against humanity's history of stripping the planet of its most valuable natural resources.
Photo: Wikimedia Commons

Boosey & Hawkes Composer News