Performer Picks: Johannes Moser Discusses His Top Boosey Cello Concertos
(November 2019)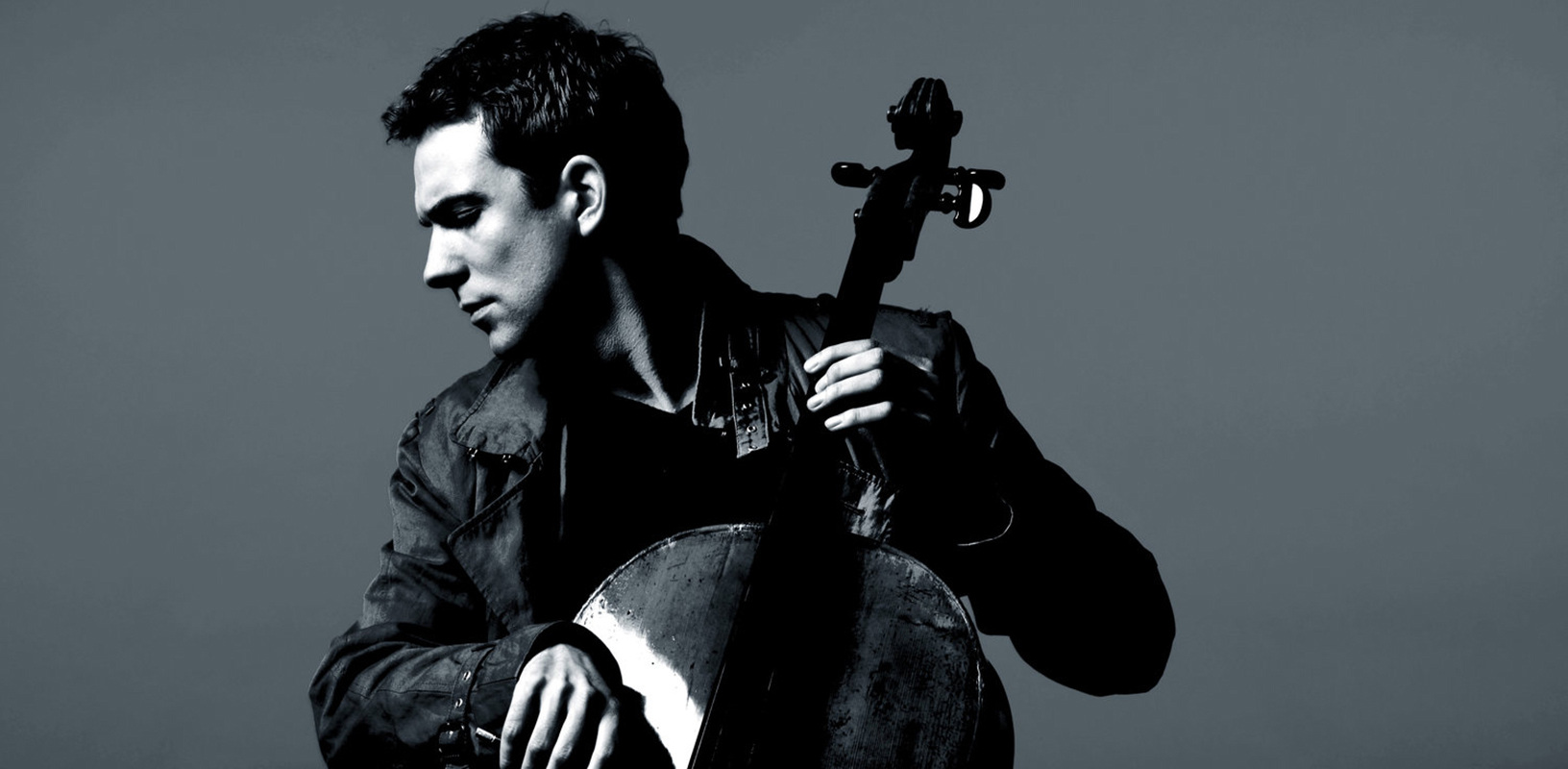 World-renowned cellist Johannes Moser has made championing new contemporary repertoire a core part of his identity as a dynamic artist, having now commissioned over 35 works (and counting) for the cello. He states, "As performers, we need to make sure that we don't turn our art form into a museum, and that we keep new music coming because that's the music that speaks to us about this time."
We spoke with Moser about the many cello concertos in the Boosey catalog he's performed over the years, including a new cello concerto by Bernd Richard Deutsch that he premieres on March 6, 2020, with Tonkünstler-Orchester Niederösterreich and Yutaka Sado at the Vienna Musikverein.
1. Bernd Richard Deutsch, Cello Concerto (2016-19)
"This is really a masterpiece in the making right now. To work with Bernd Richard Deutsch is really the greatest pleasure I think I can have as a performer, because he tries to make everything playable. It was very funny because he was sitting across from me yesterday with his guitar tuned in fifths, and we were trying to figure out some fingering and playability issues.
"But also, he sings his music to me and the way he sings it, it's so clear that he has an absolutely clear vision of what he wants to do. That, of course, is very affirming for me as a performer, because when I know that the composer has 150% intended what he or she put on paper, then I feel even more encouraged to make a line sing and make it very personal.
"Deutsch's writing is very complex, and very humorous and energetic at times. He is one of those composers we need right now in the new music world, in the sense that he brings a very human element to the music. And I think he is one of the rare cases whose music works on both sides of the Atlantic."
2. Enrico Chapela, MAGNETAR (2011)
"MAGNETAR was probably my biggest hit in my commissioning life. It's a piece that is very dear to my heart. We've performed it well over two dozen times already and continue to program it.
"The Los Angeles Philharmonic wanted to work on a commission with me, and I said, 'Well, it's LA. Let's do something a little bit crazy—why not something for electric cello?' And they said, 'Absolutely, but we need the right person for it.' Enrico fit the bill perfectly because not only did he study in Paris, but he also was a metal guitarist.
"The piece is very Enrico in the way that it's all-encompassing and life affirming. It has a really eclectic mix of styles—from classical contemporary music writing to hard rock and jazz. There's also some Klezmer in there, as well as some Arabian music tonalities because his wife, who is a wonderful actress, was belly dancing at the time. He takes everything that is around him and packs it into his music masterfully. He's unafraid."
> Watch Johannes Moser performs Chapela's MAGNETAR here.
3. Michel van der Aa, Up-close (2010)
"What I absolutely love about Michel's music is that it very much hooks into the idea of the Wagnerian Gesamtkunstwerk in the sense that he takes care of so many aspects. There's music, there's film, there's a little bit of acting involved, there's lighting to be taken care of. And writing so much in the opera world, Michel really understands drama.
"Up-close was originally written for a female performer with a film that features a corresponding actress. At first, we were hesitant about whether I should perform the work, but actually, it became very interesting because the actress in the movie would no longer serve as an alter ego to the performer, but actually more of a motherly figure or maybe just the female component of a male figure. You can interpret it many ways, but we felt that this piece was not strictly for a female performer and the depth of interpretation of the mysticism of the film becomes enhanced if there is actually a male figure playing the solo part."
4. Johannes Kalitzke, Story Teller (2015-16)
"I was involved in the commissioning process of this piece and also recorded the premiere. This is a very demanding piece. However, listening back to it, I see that everything that Kalitzke writes is there for a reason, he's not just filling up the score—either it's thematical or structural, or there are bits and pieces that resurface throughout the piece. He is a master of writing a really meaningful score.
"He uses a lot of pre-recorded electronic effects as well, and the textures in these pieces are incredibly rich. The piece is inspired by photographer Tim Walker and his series of photographs that are published in the book called Story Teller. Kalitzke takes individual photographs and writes piece of music around them. The richness of these pictures is very much mirrored in Kalitzke's writing."
> Listen to Johannes Moser's recording of Kalitzke's Story Teller here.
5. Elliott Carter, Cello Concerto (2000)
"It's been many years since I played this piece, but it still haunts me because it is hands down the most difficult piece I've ever played (and I've played some pretty difficult pieces). While playing it, it really was an enigma to me. Then when I heard the recording afterwards, I said, Ah, there's something in that complexity and structure and even patterns that you hear from the outside much better than when you're fighting through it from the inside.
"It is an incredible adventure for a performer to tackle a score of such complexity and richness. In concert it was very interesting because we played the Carter on the first half and Rachmaninoff's Symphonic Dances on the second, and you would think that everybody would remember the Symphonic Dances because it's much more consumable, but everybody that I spoke to said that after the Carter, the Rachmaninoff seemed really boring and square and dull. So I think there's something to be said for the Carter concerto having a very rich, emotional quality."
6. Benjamin Britten, Symphony for Cello and Orchestra op. 68 (1963)
"Britten's Cello Symphony is one of those pieces that fell between the cracks of newer music history. It's interesting because it is such a dark piece—when I start playing it, I almost have the feeling it's like dinosaurs having breakfast together. It has a really raw energy. It's a very personal work that speaks of quite a bit of anguish and pain, but at the end, Britten gives us a hopeful outlook on life—the emotional journey that you go through is quite extensive.
"People are always puzzled about the title "Cello Symphony"—how is that different from a cello concerto? The answer is really quite banal: It's just extremely symphonic writing. For example, in the first movement, anything the cello plays is later repeated by the orchestra, and vice versa. The soloist is really integrated into the orchestra. Later on, there are some great solos from the timpani and a wonderful solo by the trumpet. So it's a piece that not only features the soloist in a great way, but certainly in a concerto-grosso way that really features the orchestra equally."
> Listen to Johannes Moser's recording of Britten's Symphony for Cello and Orchestra here.
---
Visit johannes-moser.com to learn more about cellist Johannes Moser.
Explore more cello concertos through our YouTube Playlist: Cello Concertos.
Photo: Manfred Esser

Boosey & Hawkes Composer News