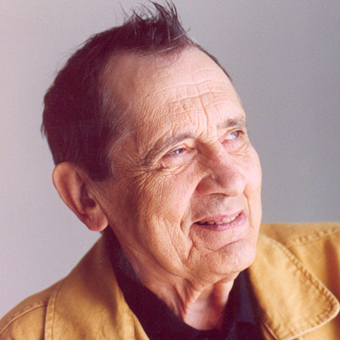 Einojuhani Rautavaara
1928 - 2016
war der führende finnische Komponist seiner Generation * verband in seinem Spätstil moderne Elemente mit einem romantischen Mystizismus * schrieb eine Reihe von Orchesterwerken, die von metaphysischen und religiösen Themen angeregt sind * erlangte große Popularität mit den Einspielungen seiner Werke beim Label Ondine, darunter als Bestseller seine Symphonie Nr.7 (Angel of Light) * behandelte in seinen Opern zumeist Aspekte künstlerischen Schaffens und der Historie, so in Vincent (1986/87), Aleksis Kivi (1995/96) und Rasputin (2001-03) * schrieb weltweit vielaufgeführte Chorwerke, beispielsweise Vigilia (1971/72, rev. 1996) * komponierte im Auftrag führender Orchester dies- und jenseits des Atlantik

Zu Einojuhani Rautavaaras erfolgreichsten Werken gehören:
Cantus arcticus (1972) Konzert für Vögel und Orchester
Book of Visions (2004) für Orchester
Manhattan Trilogy (2004) für Orchester

Rautavaaras Werke bis 2003 sind bei Fennica Gehrmanerschienen und werden von Boosey & Hawkes in Deutschland, Großbritannien, Irland, dem Britischen Commonwealth (außer Südafrika), den USA und Mexico vertrieben. Ab 2003 entstandene Werke werden weltweit von Boosey & Hawkes vetreten. Nähere Werk-Informationen finden sich auf der Website des Finnischen Musik-Informationszentrums.
"Meiner Überzeugung nach ist Musik dann 'groß', wenn der Hörer für einen Moment 'einen Blick durch die Zeit hindurch auf die Ewigkeit' erhascht... Dies ist meines Erachtens die einzige wirkliche Berechtigung von Kunst. Alles andere ist zweitrangig." – Einojuhani Rautavaara