2014 marks the centenary of Andrzej Panufnik, one of the most important of Polish composers and a unique figure in 20th century music.

His life and output chart some of the most important social and political events taking place in a turbulent century, while his music balances heartfelt expressivity with an Apollonian sense of beauty and structure.

We invite you to explore a selection of Panufnik's works, with links to programme notes, audio clips and online scores.

---

Sinfonia Sacra
for orchestra
Panufnik's third symphony is based upon the Bogurodzica, Poland's earliest known hymn. It is an expression of religious and patriotic feelings, a highly-charged tribute to Poland's Millennium of Christianity and Statehood.
> More info
> View score online 
> Buy score

Violin Concerto
for violin and string orchestra
The Violin Concerto was composed for Yehudi Menuhin in 1971. Distinguished by its rather long, unbroken melodic lines, it explores both the lyrical capabilities of Panufnik's strict self-imposed sound-organisation, and of the instrument itself.
> More info
> View online score
> Buy score

Lullaby
for 29 stringed instruments and 2 harps
Written in 1947, this gentle quarter-tone piece forms the part of Panufnik's output that laid ground for the the future Polish avant-garde movement.
> More info
> View online score
> Buy score


Old Polish Suite
for string orchestra
Part of the composer's effort to reconstruct the lost music of early Poland, having observed the reconstruction of 16th- and 17th-century houses in Warsaw after the second world war. The number of players can be varied according to the size and acoustic conditions of the concert hall.
> More info
> View online score
> Buy score

Arbor Cosmica
12 Evocations for 12 Strings
A highly complex and melodic work, based on the idea of the 'Cosmic Tree', which 'often appears in art and literature upside-down, with its roots in heaven and its foliage running into the earth.'
> More info
> View online score
> Buy score


Nocturne
for orchestra
Nocturne won first prize in the Karol Szymanowski Competition in Poland. Panufnik decribed it as a 'great arch in sound.' Read the composer's notes
> More info
> View online score
> Buy score


Heroic Overture
for orchestra
The patriotic and grand Heroic Overture recieved its performed at the 1952 Helsinki Olympic Games, after winning first prize in a pre-olympic competition.
> More info
> View online score
> Buy score



Cello Concerto
for cello and orchestra
Written for Mstislav Rostropovich and the London Symphony Orchestra, the Cello Concerto was one of Panufnik's last works, recieving a posthumous premiere. It is inspired by Panufnik's deep admiration for Rostropovich's great interpretative powers.
> More info
> View online score
> Buy score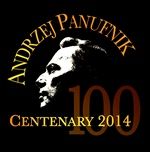 As well as details of Panufnik's music and soundclips of his works, the website offers a gallery of photographs, many never seen before, and detailed biographical information. Social history and musical life intertwine in Panufnik's personal story: survival in wartime Warsaw and the Nazi occupation, political pressures under the Soviet-led regime, escape to the UK, challenges in exile, and the composer's momentous return visit to Warsaw in 1990.