Celebrating Colin Matthews at 75: Save 15%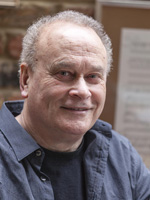 Underpinning the rich stylistic diversity of Colin Matthews's work is an unparalleled sense of architecture, combining a forensic attention to detail with a lucid sense of overall form.
A master-orchestrator at the heart at the very heart of British New Music, we celebrate the works of Colin Matthews who turns 75 on 13th February. Save 15% on all scores and sheet music until the end of this month.
"'The Isambard Kingdom Brunel of contemporary music: master of great time machines, steamy with energy derived from pulse and from massive, surging harmony, and openly displaying their structural engineering, all finished with a craftsman's care.'"